Piazza del Festival
| Excursion |

Free
9:00 am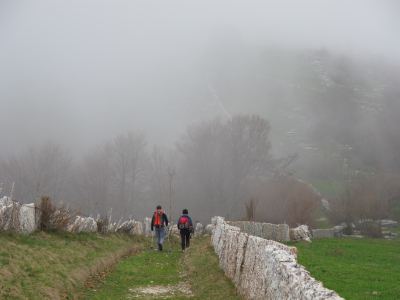 AMONG THE HAMLETS WITH THE ARTISANS
An ethnographic excursion through the hamlets of Biancari, Tander, Der, Masi, Aglio, Croce and Coletta with readings from Mario Rigoni Stern and Dino Buzzati and demonstrations of the construction of brooms, rakes and wooden objects for cheese making. Organized by the Library of Bosco Chiesanuova. Sign up: Tourist Office of Bosco Chiesanuova, tel. +39 045 2477050.

Piazza del Festival
| Workshop 6+ |

€ 5
10:00 am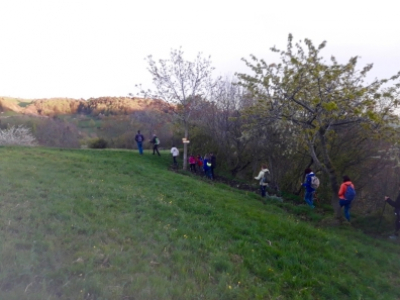 ARCHEO-WALK
An itinerant workshop for children: departing from the Piazza del Festival (accompanied by a parent) they will walk to the woods where they will experiment with lighting fire, making flints and using a bow and arrow. Organized by Emozioni in Movimento. Sign up: Tourist Office IAT Lessinia, tel. +39 045 2477050.

Teatro Vittoria
| Retrospective |

€ 5
11:00 am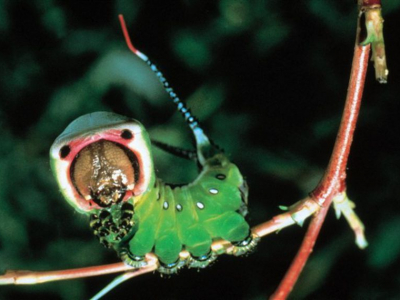 Claude&nbspNuridsany, Marie&nbspPérennou / 80 min / 1996 / France, Italy, Switzerland
One day, one night and then dawn. In the space of a lawn, one centimetre high, perspective changes profoundly. With the eyes of insects, spiders and snails, in a universe that changes every hour, we observe the life that swarms and is reborn, hidden from human eyes.

Osteria del Festival
| Coffee with the director |

Free
2:00 pm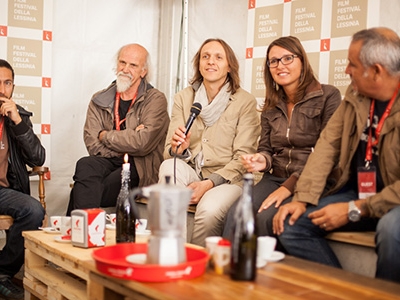 Coffee with the directors
The directors of the FFDL meet the public.
Teatro Vittoria
| FFDL 6+ |

€ 3/5
4:00 pm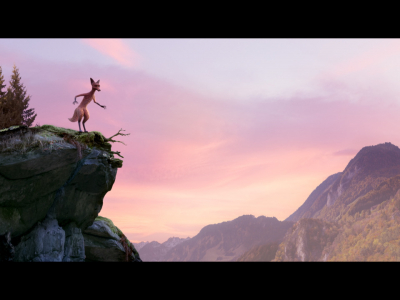 Samuel&nbspGuillaume, Frédéric&nbspGuillaume / 12 min / 2018 / Belgium, Switzerland
Hungry and in search of food, in an old tree trunk a fox finds an abandoned egg, from which a bird emerges. The fox becomes its mother. Yet, when the little bird learns to fly, things must change.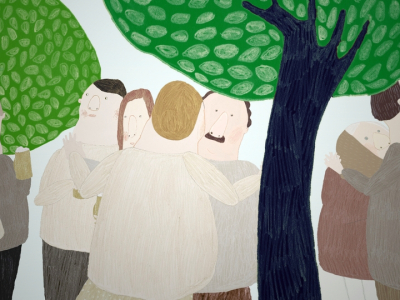 Rebecca&nbspAkoun / 9 min / 2019 / Austria
In a small village, Shaul sings while Ivan dances happily around a table with other villagers. A moment of joy they will not forget anytime soon.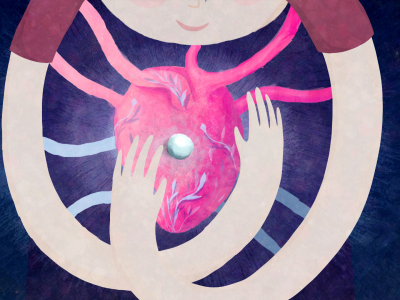 Lina&nbspŠuková / 8 min / 2017 / Slovakia
Lina lives in terror of monsters under her bed. When the shadows swallow her, the child finds herself in a luxuriant night forest, where a she-wolf teaches her that the darkness can be filled with stars.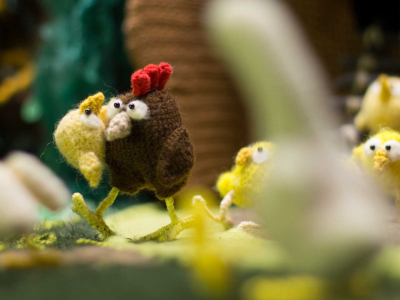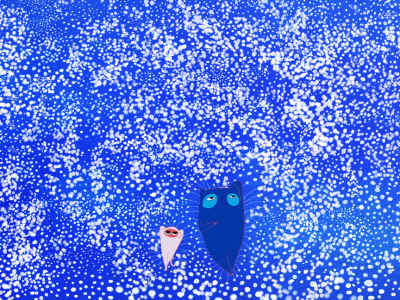 Lia&nbspBertels / 14 min / 2018 / Belgium
In the snowy forest, the terrible cry of the Yeti pierces the night. While all the animals sleep, only a hungry monkey and a sleepless bear listen to him. Together, they will travel under the light of the stars.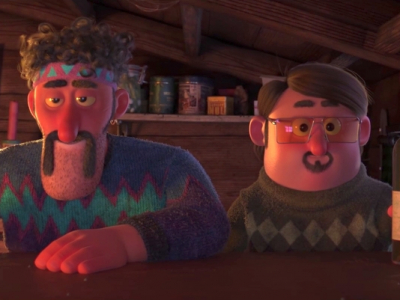 Léo&nbspBrunel, Loris&nbspCavalier, Camille&nbspJalabert, Oscar&nbspMalet / 6 min / 2018 / France
An inexperienced skier, stuck on top of a mountain, is reached by two rescuers who are even more naive. The descent to the valley will turn into an exhilarating sequence of errors and accidents.

Sala Olimpica
| Higher Words |

Free
4:30 pm
Annalisa Polverari, Margherita Sciarretta
WE, THE TREE, THE WHEAT
"We" is humanity, always in need of more food. "The tree" is the ancient, vulnerable being, victim of erosion, desertification, inundation. "The wheat" is agriculture, trying to produce more with less land, less water, less pollution, less refuse. Annalisa Polverari of the University of Verona speaks, with texts taken from Bread and Peace by Antonio Pascale and Feeding the Planet? by Emanuela Bozzini, interpreted by the actress Margherita Sciarretta.

Piazza del Festival
| Draw your mother earth 3+ |

Free
5:30 pm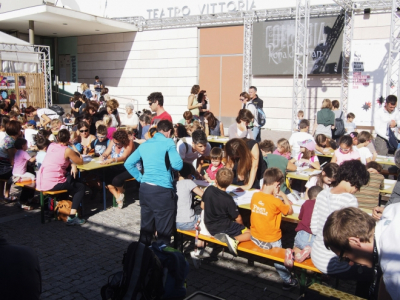 Draw your mother earth
Children will invent and draw Mother Earth and vote for their favourite drawing. The winners will be shown during the ceremony on Saturday, 31 August at 6:00 pm.
Teatro Vittoria
| Competition |

€ 5
6:00 pm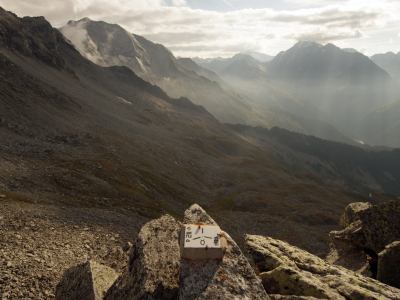 Nikolaus&nbspGeyrhalter / 112 min / 2018 / Austria
Of the wall that it was announced would be built at the Brenner border in 2016, today there remains only a fence rolled up in a container, while the feared "invasion" of migrants never took place. From conversations with local people, a point of view very different from the massive propaganda on the subject of emigration emerges.

Teatro Vittoria
| Competition |

€ 5
9:00 pm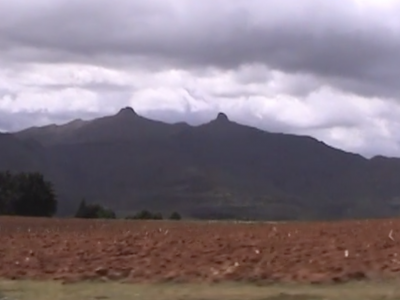 Delphine&nbspMouly / 11 min / 2018 / Switzerland
The profile of Thabana-Li'-Mele, the highest mountain in Lesotho, evokes the image of two breasts. Its shape has generated a complex cosmology of stories, myths and legends that tell us about the female body and the mysterious bond that links humanity to nature.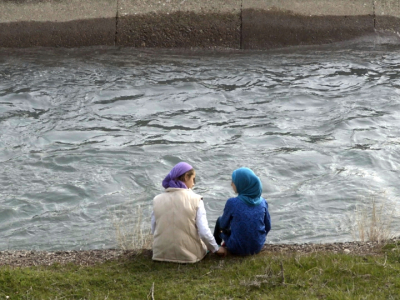 Mari&nbspGulbiani / 75 min / 2018 / France, Germany, Georgia
Iman and Eva live in a small mountain town in the valley of Pankisi, in Georgia. Together, using a video camera, they decide to recount their friendship and life in their village, from which a number of men have departed to join Isis. But to do so, they must face the radical Islamism that is part of their community.