Piazza del Festival
| Excursion |

€ 5
9:00 am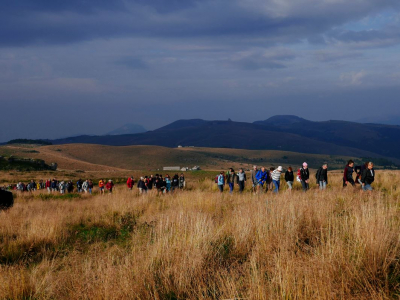 INSIDE THE HISTORY OF PLANET EARTH
In search of the Scaglia Rossa to trace the evolution of planet Earth: a visit to the Museum of Palaeontology and Prehistory in Sant'Anna D'Alfaedo, with finds dating to 75 million years ago, and a walk to a quarry of Lessinia stone on Monte Loffa. Organized by the Lessinia Fossil Museum Association. Sign up: Tourist Office IAT Lessinia, tel. +39 045 2477050.

Piazza del Festival
| Workshop 6+ |

€ 5
10:00 am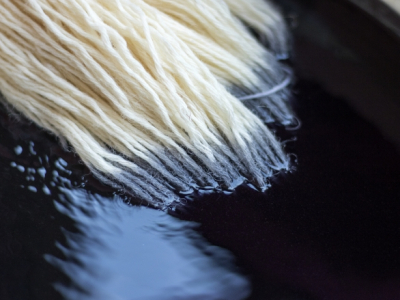 THE WOOL ROAD
The sheep are coming to the Piazza del Festival! Children can touch them, shear them, and wash the oily wool, which they then card, spin, and learn to dye with natural colours. Finally, they will make their own little wool sheep. Organized by the Associazione per la Promozione e la Tutela della Pecora Brogna in collaboration with the Municipality of Erbezzo. Sign up: Tourist Office IAT Lessinia, tel. +39 045 2477050.

Teatro Vittoria
| Retrospective |

€ 5
11:00 am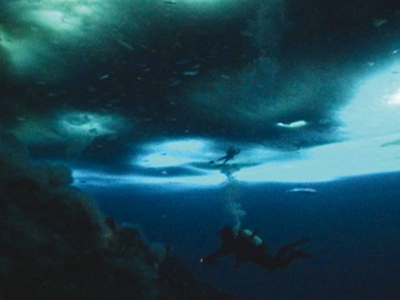 Werner&nbspHerzog / 81 min / 2005 / France, Germany, United Kingdom
To the eyes of an alien, Earth appears as a vast wonder, a second chance. From deep space, Herzog traces a terrestrial profile that crosses dimensions and observes, between reality and fiction, revealing the boundless and prophetic beauty of our planet, from the cosmos to the frozen ocean.

Osteria del Festival
| Coffee with the director |

Free
2:00 pm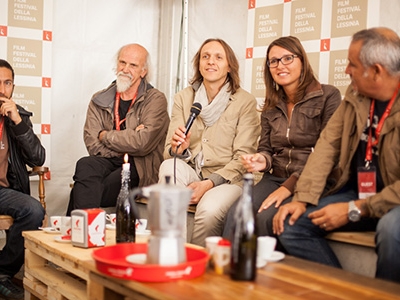 Coffee with the directors
The directors of the FFDL meet the public.
Teatro Vittoria
| FFDL 10+ |

€ 3/5
4:00 pm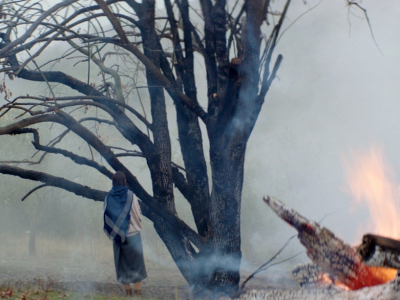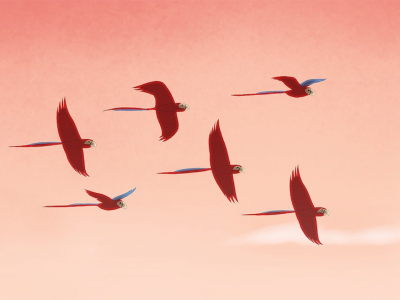 Lou&nbspMorton / 4 min / 2018 / Denmark, United States
On a remote island in the future, we prepare ourselves for an important mission. Among the ruins of our world, submerged by water and vegetation, we work on a mysterious association between men and animals.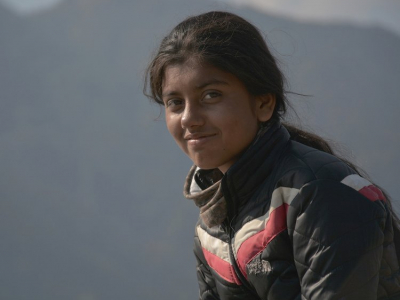 Dekel&nbspBerenson / 15 min / 2018 / Nepal, United Kingdom
Ashmina's dream is to go to school, but this privilege is reserved only for her brother. In order to earn a few coins, she folds parachutes for tourists . An encounter with a young traveler could change her life.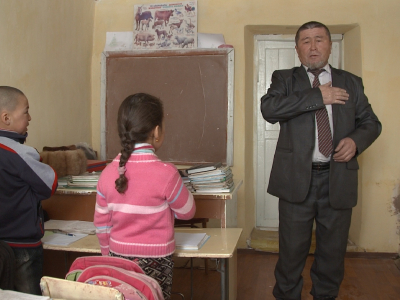 Ibadylla&nbspAdjibaev / 24 min / 2018 / Kyrgyzstan
In a village in Kyrgyzstan, school has started again. The children return to the classroom, where their teacher waits for them for lessons. A small stove heats the room, while outside the snow is high, and there is always time for a sleigh ride.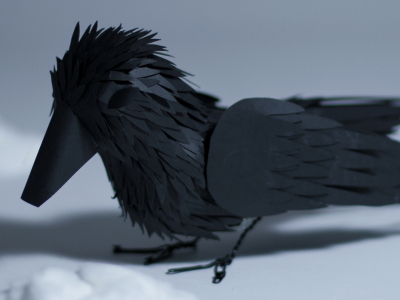 Pierre &nbspGarcia-Rennes / 9 min / 2019 / Canada
The black crow has always believed that the world was only shadow and darkness, but when the wind brings a red feather to it, the bird sets out to discover that other wonderful colours exist.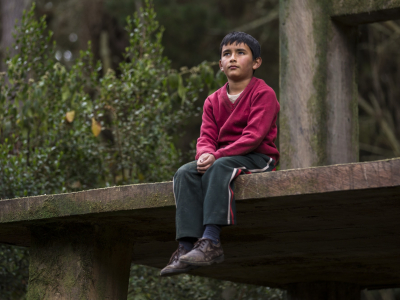 Carlos Felipe&nbspMontoya / 12 min / 2019 / Colombia
Diego lives in a bare hut, deep in the Colombian rainforest. One day  he finds a wooden chair among the trees and takes it home. Together with his father he will discover that the proportions of things can change.

Sala Olimpica
| Higher Words |

Free
4:30 pm
Massimo Natale, Pier Alberto Porceddu Cilione
THE POETRY OF THE EARTH: HÖLDERLIN AND LEOPARDI
Nature as Mother Earth: for Friedrich Hölderlin it is imbued with sacredness, even if now distant and unattainable, as in the hymn To Nature; for Giacomo Leopardi, beloved, yet capable of indifference and destruction towards human beings, as in the terrible Ginestra. Massimo Natale and Pier Alberto Porceddu Cilione, professors at the University of Verona, tell of two very different poets, united by a similar desire to converse with Nature. Introduced by Adriana Cavarero.

Piazza del Festival
| Draw your mother earth + |

Free
5:30 pm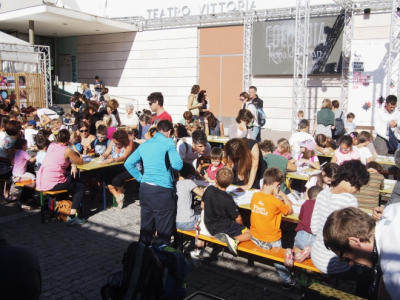 Draw your mother earth
Children will invent and draw Mother Earth and vote for their favourite drawing. The winners will be shown during the ceremony on Saturday, 31 August at 6:00 pm.
Teatro Vittoria
| Competition |

€ 5
6:00 pm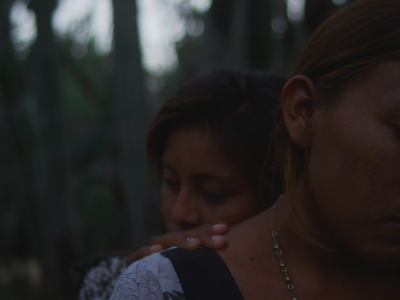 Juan Pablo&nbspPolanco, César Alejandro&nbspJaimes / 75 min / 2019 / Colombia
In the middle of the Guajira Desert, Doris, a young Wayuu woman, exhumes her cousin's remains in order to meet her for the last time. This ritual leads to tackle death and to blend the world of dreams with the world of the living.

Centro Socio Culturale
| Exhibition |

Free
6:30 pm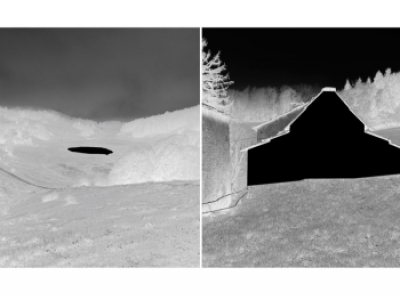 SÅM – VISUAL EXPLORATION OF THE LESSINIA
Guided tour of the exhibition of works produced during the artistic residency, curated by Ania Nałęcka-Milach and Rafał Milach, with works by Claire Laude, Martina Zanin, Krzysztof Światły and Anto Milotta.

Teatro Vittoria
| Competition |

€ 5
9:00 pm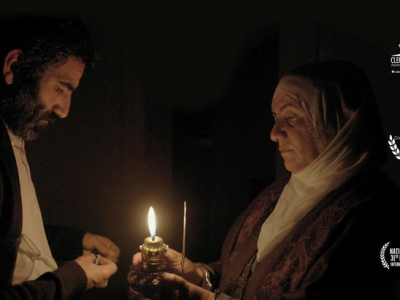 Tuna&nbspKaptan / 19 min / 2019 / Germany, Turkey
A red thread marks the border not to be crossed. Fifteen meters around the house, an impassable perimeter for a mother, lovingly cared for by her son in his sentence under house arrest. Today, in Turkey, even the smallest step can become an act of rebellion.

Margherita&nbspPescetti / 71 min / 2018 / Italy
Beyond the borders of Israel, Gedalia and Shira have moved to Palestinian territory with their six children. In search of a life far from laws and conventions, on the desert highlands of the Mitzpe Agit, they lead a spartan and carefree life, in one of the most highly disputed places between two peoples.
Piazza del Festival
| Concert |

Free
11:00 pm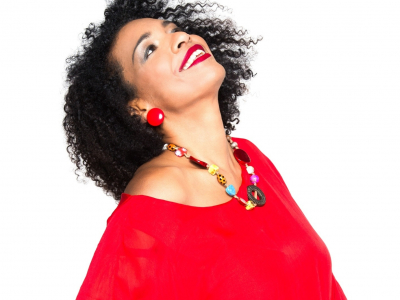 CAPO VERDE IN JAZZ PROJECT
A voyage in the morna, coladeira and funana: the Capoverdian musical tradition is rediscovered with jazz and soul inflections, without compromising its original intensity, and interpreted by Karin Mensah, a singer from the Island of Cape Verde, accompanied by Roberto Cetoli (piano), Luca Donini (sax), Pier Brigo (bass) and Ernesto Da Silva (percussion).