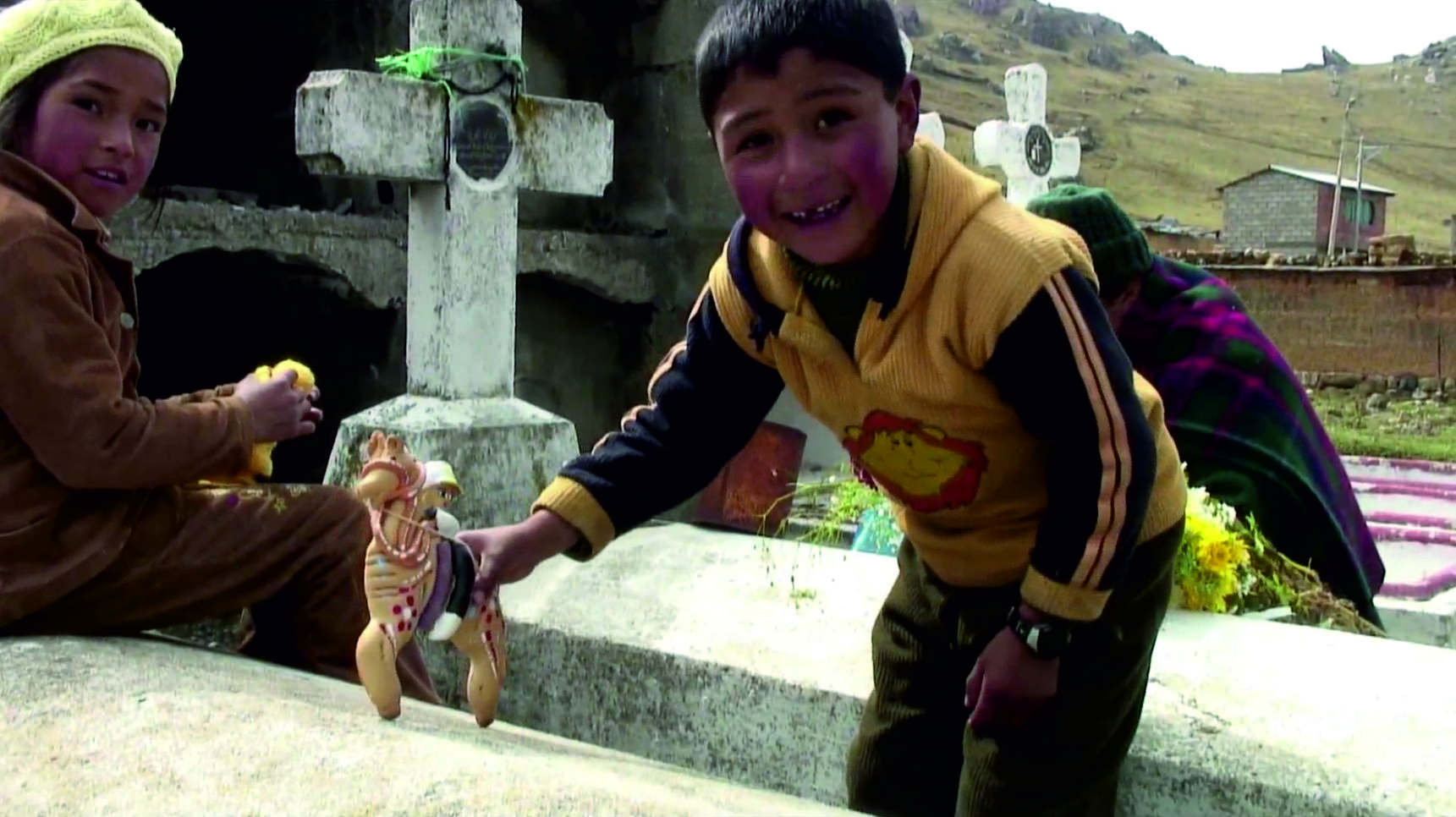 RANCAS, DESDE HACE TIEMPO
RANCAS, A LONG TIME AGO
Perù / 2012 / 20 min / Colour
In Rancas, a small community near the Cerro de Basco in the Peruvian Andes, the year is marked by four celebrations: the carnival, or herraza andina, the Día de todos los santos, the Chaku de vicuñas and the festival of the patron saint, Antonio di Rancas. Talking with the inhabitants of these lands, in the high meadows of the evocative Andean landscape, we can understand how they sperd their festivities, with customs and traditions, sacredi hitwals and group games, such as the traditioal capture of the Ilama, and great consumation of coca leaves and alcohol.
Álvaro Sarmiento

Álvaro Sarmiento studied film and production in Peru at the Universidad de Lima and in Brazil at the Universidade Estácio de Sá. He participated in Docu Lab in Guadalajara, the Talent Campus Buenos Aires, and Doc Andino de Quito. With Sheila, spettacolo a
360° (2005), La Oroya: Metallic Air (2007), and Cerro de Pasco: Grave Deep (2011) he has taken part in numerous international festivals.
Credits
Format MINI DVLanguage Spanish Subject Diego SarmientoScreenplay Diego SarmientoCinematography Oscar Bermeo, Diego Sarmiento, Alvaro SarmientoSound Oscar Bermeo, Diego Sarmiento, Alvaro SarmientoEditing Diego SarmientoMain cast Alejandro Vargas, Javier Santiago, Carlos Gora, James Gora, Felipe AtencioProducer HDPERUProduction company Diego Sarmiento